We spent a lovely week in the "Achterhoek" (rear-corner) region of The Netherlands. Maaike's parents had found a beautiful little holiday home to stay in. Extremely efficient use of space (see the steep stairs in one of the pics.)
From there we were able to get out on a few bike rides and explore the area. It's was (is?) a rich part of the country, and old. We visited Zutphen a beautiful old town, one of the oldest in the country. It had been part of the Hanseatic League which was basically a group of rich trading cities that supported eachother (lasted 300 years!) It's incredible when you think that it lasted 300 years, I wonder how much longer the EU or the UK are going to last. Frankly I hope the EU at least survives the upcoming Brexit insanity.
I also worked a number of days. It's so incredibly lucky to be able to have this role. If I was pinching myself to keep believing it wasn't just a dream, well, I'd be black and blue all over! I guess remote working isn't for everyone, but, I love the flexibility it affords.
We also went past a quite pretty looking house, turned out to be owned by a billionaire Dutchman – Onstein, fairytale stuff (though his story isn't entirely fairytale like, daughter was kidnapped etc.). Also had lunch at another of his places – Ruurlo. He has turned it into a museum for his art collection.
Anyway, a really lovely time exploring the area. Anna's first time out in a bike trailer, she quite liked it (well, she didn't say otherwise, though perhaps that's 'cos she can't actaully talk yet)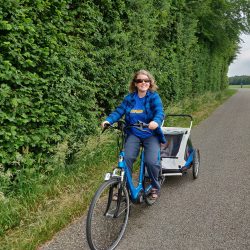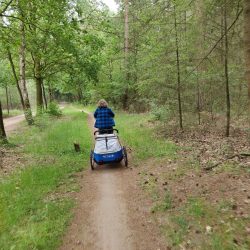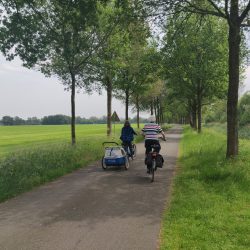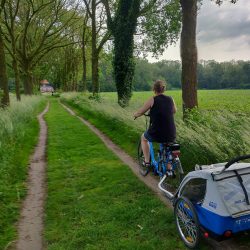 No comments yet.. click here to add the first one.