I'm extremely fortunate to be able to work remotely. It's mostly a positive thing. I definitely miss being in a team with smarter people around me to ask questions of. That I do miss. What is really nice is to have reasonable autonomy over working hours & days. Maaike has been working quite hard lately and had some overtime owing. So, we took a couple of midweek days and headed South to go skiing at Dobson and Ohau. It's a lovely drive down past the lakes, and, the major advantage of midweek skiing is that there's hardly anyone else around. It's amazing really.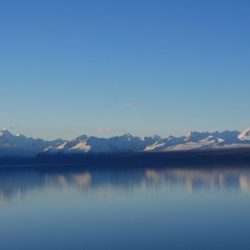 We had a bluebird day at Dobson, and a not-so bluebird day at Ohau. Interestingly, their chairlift kept breaking, apparently having been tempermental all week. We didn't actually get on the field until 11am or so. What's most curious is that the chair completely broke later on in the month. That said, in reading that article, it sounds like it really did break properly, but, initial reports made me wonder if they weren't being entirely honest! I should be more trusting ;)
No comments yet.. click here to add the first one.