For the last few years our friends Steve & Michelle have organised a weekend with friends down in Twizel. It gets bigger and bigger each year, this time I think there was 40+ people. A really great weekend and very well organised. Managed to get two days skiing in, one at Ohau, I do love that field..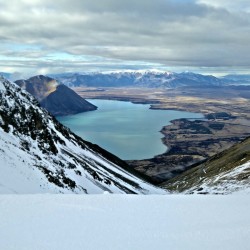 I took a ski lesson. So. Many. Things. To. Practice !!! It's endless… I do sometimes (ok often) wish I'd taken up skiing instead of boarding back in the day, that said, it was nice to learn from scratch at the same time as Maaike. And I'm not even jealous* that her technique is way better
Second day went to Dobson. Their coverage wasn't quite as good, but still more than enough for a day.. The top t-bar wasn't even going. I remember a few years ago when Dobson opened at the end of May with decent cover. Climate change? Just a bad season? El Nino? Not great that's for sure.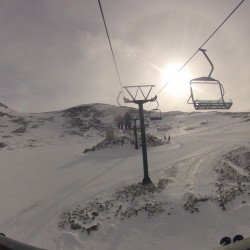 And then this weekend headed off to Mount Olympus for the weekend. Left on the Friday night after work, which meant arriving in the dark and getting the rope-tow up to the lodge in the dark. It was actually fine! even with my basic head torch. It's a really excellent deal actually, it's $120pp/pn I think, but that gets you bed + breakfast, lunch & dinner.. a very good deal. And it's good food.
Woke up to 20cm of fresh powder and awful awful visibility.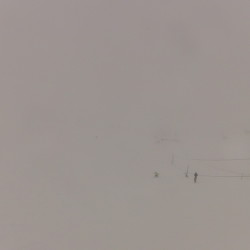 But then the sun cleared and there was fresh powder to be had everywhere… I have a lot of perfecting to go on my powder turns.. seeing the neat little jumps the better skiers tend to do… yes, lots to learn. Anyway, some pictures & video's for you:
I also brought the raspberry pi up the hill to take a timelapse.
I unfortunately didn't properly check the script before going up the hill and I'd left in the daytime check… and unfortunately the pi doesn't really keep time when it's not on the Internet (it has no on-board clock) .. so for the powder day, well, it thought it was night-time :( very unfortunate. Still, sort of mistake you only make once!
Well, a really lovely weekend, learned a lot, had heaps of fun – a really really good group + weekend. Many thanks to Mike Plank for organising!
* not strictly true.
Comments (1)