I have been somewhat slack on the blog front, but then, there's a reason for that too – namely planning 13 months of travel (and packing everything up)
First off though, Steve's stag.. it was a great weekend, the main event being rafting (which my go-pro seems to flatten out a bit – it was quite scary I can tell you!)
Then the wedding the following weekend… lovely trip down via Mt. Cook in all its glory: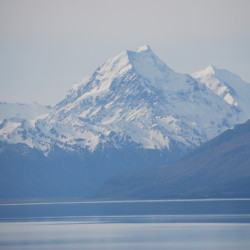 Unfortunately, while I hear the wedding was excellent (how could it not be, such excellent folk getting married – and down in the stunning surrounds of Lake Ohau), I was, extremely ill. Somewhere I picked up a very nasty 24 hour D&V bug, so I was completely knocked out. Lost some weight though, so that was great ;)
Finally, 5th Nov and we had Guy Fawkes at Rachels place. They've bought a do'er upper over in New Brighton… it's uninsured as-is-where-is… so, it's a risk if there are more earthquakes, but I must say, I loved the house.. it had such a nice feel to it, big rooms, stunning view..
Nice view for the fireworks too!
Right – up to speed. Next post will be about leaving NZ for travelling. I am excited about it, but I am also looking forward to being on the plane and having all the faff of moving out behind me. Maaike is being wonderful organising everything, and putting in countless hours in the garden… but wow there's a lot to do. Selling the van too, and kayak… and and .. it does make me a little sad to be honest. The van has been going well of late, and it seems a shame to sell it.
Hey ho, one door closes and another opens… :)
(first world problems or what)
Comments (6)