It was raining hard on our last morning in Iceland. I was all for being lazy (ok, reading my book, which I was quite engrossed in at the time), but, Maaike suggested making the most of it and going to the national museum (correct call)
There was a decent collection – some of it dealing with law & crime & punishment, and some with the role of Christianity in Iceland. Lots of beautiful carvings. They have no idea how the clock worked unfortunately.
This little figure is of God. Or Thor. Or Thorgod.. they're not quite sure… certainly shows the transition period though.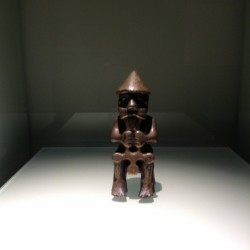 Some quite funny things, like in this portrait… note how exceedingly similar all the figures look..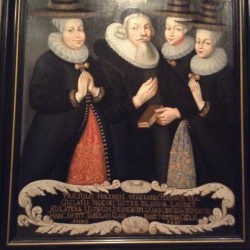 I did enjoy the "stuff through the ages" part at the end. It probably did have a better name.. but that's what it felt like to me.
Finally, it was time to leave for The Netherlands. Iceland was amazing, I'd go back in a heartbeat for more hiking. There is so much to see and do there.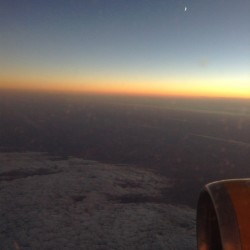 No comments yet.. click here to add the first one.