Maaike is off biking from The Netherlands to Norway, and I have been looking forward very much to some time to just sit down and play on the computer. I've been meaning to learn Elixir for a while, and I've been really enjoying it I must say.
I also went to a couple of meetups, the Ember JS meetup where I met up with my friend Lorcan who showed me around the Intercom offices. They have a free bar, free food, pool table etc. etc. Were I to be living in Ireland I'd definitely apply.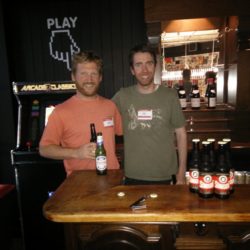 I went along to the Ruby Ireland meetup and gave a talk on learning your editor. I think it went OK, hard to know really. One of the attendees pointed me to vimgolf, and, as suspected, there's an endless amount to learn ;)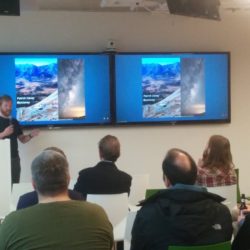 Oh, and I also moved the blog onto a very slightly more modern setup (as you may have noticed by the menu etc.). Also, seeing as I write too much (according to SOME people), the pictures are all clickable and swypeable now. So just click on an image, then you can click left / right (or on the picture) or swype the image to go forward and backwards. Course, if you just come for the pretty pictures you'll miss all the AMAZING writing, but hey ho.
No comments yet.. click here to add the first one.