We spent a lovely couple of days in Oxford with my cousin Catherine. She took us for a walk around the town and past some of the lovely old colleges. This first one with the long queue is Kings, I think, at least its the one where the Hogwarts dining hall was filmed, so it gets quite a few tourists. We met a lovely gentleman who pointed us in the direction of one of the colleges. We thanked him, and he said "it's a privilege". We definitely felt like we were in genteel England at that point (or somewhere in the middle of a Bronte novel)
My cousin Thomas came up from London for a day too, which was great. He Cath and I are quite close, as there's only 12 months between us so we'd hang out whenever there were family gatherings. It it the downside of living in NZ – not getting to see as much of such fine fine folk as I would otherwise like to.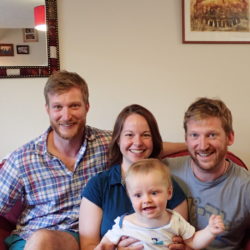 I also caught up with cousins (and an Uncle) on the Davey side too which was extra cool. My Uncle was over from South Africa, so its always special to see him – just perfect timing really.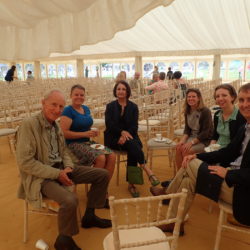 Finally, we visited the Pitt-Rivers museum. It's an odd sort of museum, everything organised by category (rather than country / time / anything else). I definitely enjoyed the games area. It was odd seeing quite a few Maori artefacts amongst the collection. One wonders how they were acquired etc. I mean it's nice that other people get to enjoy them, but there can be quite a lot of feeling mixed up in these things.
All in all a lovely stay in Oxford. Nice watching Andy Murray win at Wimbledon too.
No comments yet.. click here to add the first one.