Travel in Europe is reasonably cheap, flights certainly are, as long as you book far enough in advance. Maaike and I weren't quite sure what our plans were after Tuscany so we hadn't booked anything. Flights back to NL were quite expensive. Trains are ridiculously expensive. However, if you're Time rich, cash limited, Busses are a decent option. Eurolines seems pretty rubbish, but eventually came across "Flixbus", a German company with a very good network and an easy to use app. It's not a short trip from Florence to Roermond – about 20 hours or so by bus. Zurich however is nicely in the middle – and my friend Marcel lives there with his partner Chrisi – perfect opportunity for a visit.
Zurich is really nice actually. Very pretty, very expensive to live in. It has the biggest density of fountains of anywhere I've visited so far.
It's quite nice this relaxing travel, we came across a pianist and a flautist practising in a church, and just stayed to listen for a while. Lovely song – no idea what it is.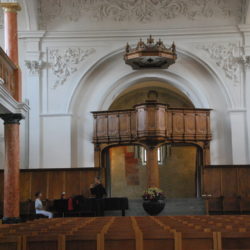 We also had some quite decent thunderstorms while there. (could not see while driving! – we were the red dot in the weather map)
I think I could live in Zurich, as long as I had a very well paid job! It has good access to the hills, a nice feel to it. It also has shops where you can spend 12K Euro on a watch. Probably a lot more than that if you want to. I thought about it, but the budget didn't qqquuuuiiiitttteee stretch.
No comments yet.. click here to add the first one.