Not too much to report, headed to see the outwits (local comedy / performance artists) in the park. This year they were doing a short history of rock 'n roll. It was good, but, I have to be honest here, a lot of it was lost on me.
They did take the time to celebrate (and obviously slag off a little bit – but definitely in a celebratory manner) Lorde (a New Zealand artist who has won a huge amount of awards recently… video here has 205 million views…)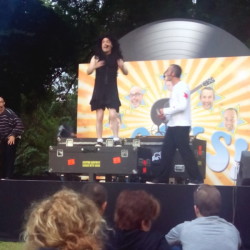 As you can see… they look almost identical!
Well done Lorde!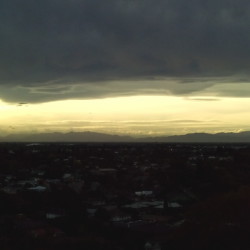 And slightly crazy weather, super hot one day, hailing the next…. harrumph.
No comments yet.. click here to add the first one.