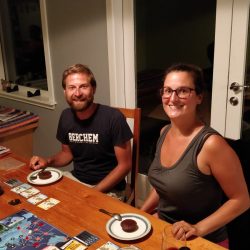 Next up we had Eefje and Geert staying, last time we saw them was back in Belgium 2 years ago. They were travelling through NZ for 3 months. Interesting way to do it, they bought a car on the North Island, and then, assuming they don't crash it, the guy buys it back off them at the end. Seemed to work out well actually.
My old friend Dave Aubrey was in town. He is such a complete legend. An incredibly lovely energetic person to be around. Here's a picture of Dave in a dingy being towed across the foveaux straight. Mental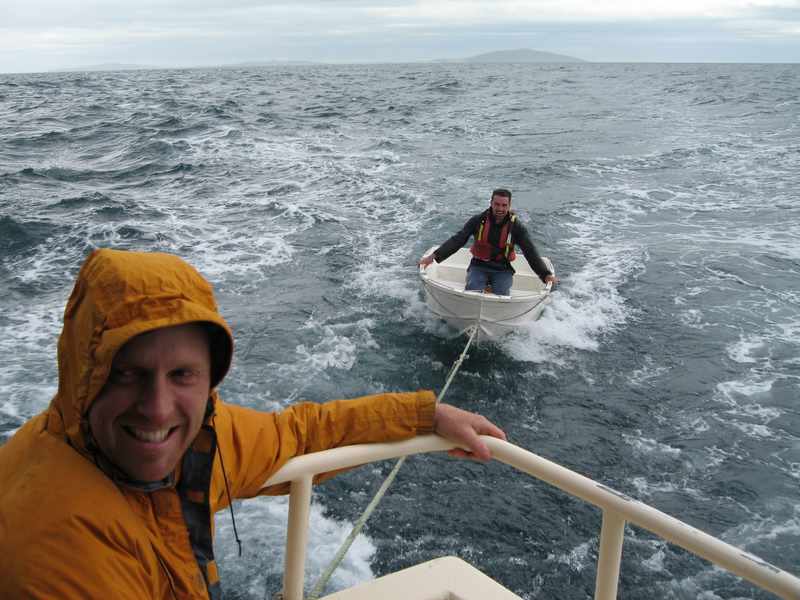 Anyway, he was back in town touring about with his partner Jess. They squeezed more into their three weeks than most people do in a year! It's a shame he got lured to Canada… hey ho.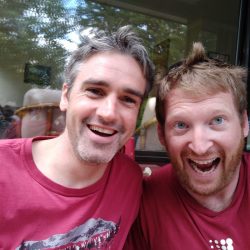 We have had a pretty stellar summer and now into Autumn. The weather has been excellent. Gabby (outward bound watch mate, now just mate and wonderful friend & climbing partner) did the Coast to Coast with her sister. Over the course of two days they bike & run & kayak from the West to the East coast. She was somehow still smiling when she arrived into Christchurch!
Maaike and I also got to Shakespeare in the park. This time it was The Winters Tale. Honestly, I think I prefer it when they've been modernised ;) I know, I'm so uncultured. Hey ho. The moral of the story is: If you're a pickpocket you can get away with it and end up super well off. At least, I think that was the message.
Finally, enjoyed this years Wicked Rogaine series. Basically a series of three 2 hour orienteering events in the evenings. They have really built it up from nothing. There were about 300 competitors this time (each night!). It's almost getting to the point where there are too many. That said, fantastic to see so many people out there enjoying the hills. Very good.